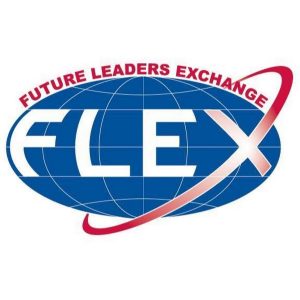 On July 29 in Warsaw, a workshop meeting was held to sum up this year's edition of the FLEX program. It is a program of stay in the United States, addressed to young people. Dariusz Góra, member of the Board of our Association, met with the participants of the workshops to present the activities of the Alumni Association and encourage young people to join our ranks.
Our Association has been operating for its fifteenth year and is still growing in strength. In recent years, it has been increasingly present in social media. The principle that guides us is to integrate the community of graduates of various programs of the US State Department, as well as to support their initiatives addressed to a wide audience. Marzena Polak from the US Embassy ​​presented a set of the US State Department programs aimed at adults who may be of interest to promising young people. The Alumni Association creates a forum for cooperation between graduates of all these programs.
Many thanks for the invitation to Rozalia Rzepka, workshop coordinator from the American Councils.